22 September 2010 Forward For Wiz Update

via Karina Fraser

Hey we just remembered to get online and look at something other than updates and dodgy photos... and to let you know of where your money has been going since K threw herself out of a perfectly good aeroplane to raise some cash... heres where it went...

Rocked Out 6 was yet another astounding success, with F4Wt supporting 4 students on the week long performance workshop. the gig was tremendous and all should be very proud of themselves. We're chuffed too. Well done to James, Jamie, Amy and Alex, and thanks to Tom and all involved in R.O. and the Westy.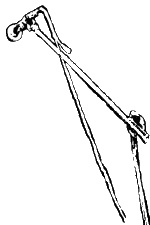 F4Wt have also supported the following bands by making lil contributions where very much needed...
Helsinki Seven and Hey Enemy. DIY in the hardest working sense. F4Wt contributed towards making their European tour actually happen and keeping them on the road. Hopefully to return tho, we don't wanna lose them over there! Go check out www.helsinkiseven.tk and www.myspace.com/heyenemy
Your cash also contributed in part funding along with the Joe Strummer Foundation to the recording of The Lights album. A slight departure for the trust's funding, but we're sure it will be well used.
The biggest thanks, as always, goes to you, the contributers that make all of this possible. We all appreciate how times are particularly tough at the moment, with the distinct possibility of the coalition government making things a little bit bleaker, necessary or not. Your kindness and donations therefore mean more than just figures on a page, and always will do. You are building on aspiration for the future... so thank you.
Watch out for further info on F4Wt's activities and K's stupid fundraising stunts in the near future. In the meantime, search out the new Boss Tunage box set for an awesome cover of Whitecat :)
More info here: http://www.f4wt.org
---
22 September 2010
The Seers Albums Released Today - Live in Europe and Live in Bristol
The Seers Story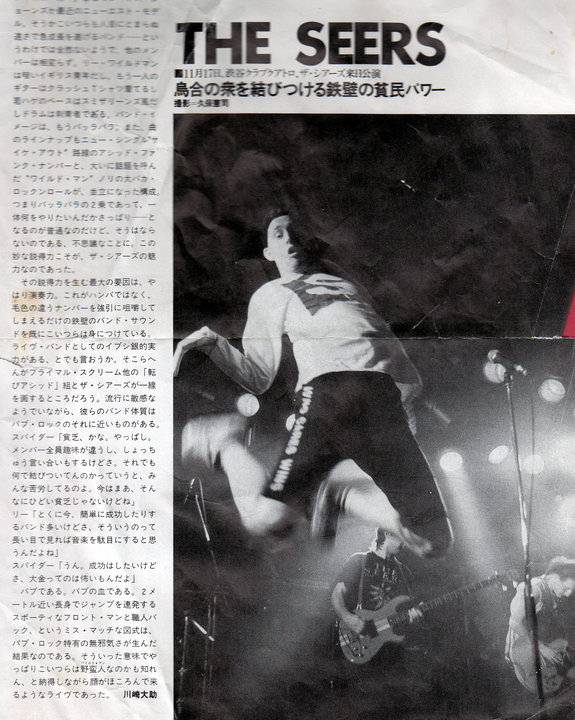 The Roots of the Seers lie in two places; Bristol (obviously) and Billericay (not so obviously). Leigh Wildman grew up in Billericay and it was there he met Jason Collins, a guitarist from nearby Brentwood. They had spent some time in bands around the Essex region and they, along with a few friends, had decided to up sticks and try somewhere else. At the suggestion of one of their number, Bristol was decided upon, and a mini Essex invasion took place in the summer of 1984.
Adrian Blackmore, or Age, as he was known, had been in the second wave of Bristolís punk scene, too young to be in bands like the Cortinas, but old enough to be won over by punkís energy. He picked up the drums quickly and formed Lunatic Fringe with fellow Bristol Punk stalwarts Bear Hackenbush and John Finch.
Read more here
---
17 February 2010 Muse to cover 'Prague' on new single

Release date 22nd Feb 2010 - more info here and listen online (via the NME) here
---
12 May 2009 More images added to Discog

Added some hires scans to some of the singles, more to come !
---
17 April 2009 More images added to Gallery

Cuttings from the NME and MM courtesy of Mr Pete Cole :)
---
27 February 2009 More flyers added to Gallery

Flyers from "The Dial" in Derby added.
---
29th January 2009 Sounds page back up

click here for the sounds page, only the 'Winter' demo casette is up at the moment, maybe more will be added if/when I can get permission.
---
26th January 2009 Added some videos

click here for the videos, more will be added as and when I find them :)
---
3rd January 2009
Forward for Wiz Trust
Darren ĎWizí Brown was a singer-songwriter with an intense passion for sound. Fronting the successful globe-trotting Mega City Four, he went on to write and play with Therapy? and Canadaís Doughboys, to name but a few. In the late 90s Wiz formed Serpico, and then Ipanema, achieving international acclaim for the powerful and heartfelt rock music he wrote.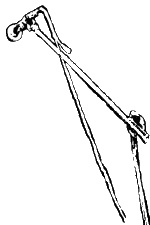 On 6th December 2006, Wiz tragically passed away after collapsing at a band rehearsal, suffering a haemorrhage on the brain stem. He played, wrote and aspired to the last.

The Forward 4 Wiz trust was set up in April 07 in memory of Wizís inspirational approach to music and to life. Always striving forward, the trust has taken Wizís attitude and applied it to what he loved most. New music.

The aims of the trust are to assist, mentor and educate musicians to further themselves, both in writing and promotional terms, to inspire to aspire. F4Wt aims to do this in several ways; educate musicians in ways of promotion and good practice, mentor through the minefields of a musical career, from recording a demo, getting gigs and rehearsal rooms to record deals, touring, and the pitfalls of legalities. The trust also aims to financially assist needy musicians and bands where itís needed most, at grassroots.

Wiz wanted to change the world for the better, the trust is just continuing that storyÖ

Forward For Wiz
---
3rd December 2007 - More For Wiz - Bristol Tribute Gig Sunday December 9, 2007 Doors 7PM

More For Wiz: Mega City Four (& guests) + The Seers + Midway Still - Bristol Bierkeller

I don't have much info on this, sorry for the short notice, should be a fantastic gig, the Seers are a great band that used to tour with MC4 back in the day.

More Info:

MORE FOR WIZ WITH MEGA CITY FOUR, THE SEERS AND MIDWAY STILL at the Bristol Bierkeller on Sun 09 Dec 07 - WHOA! Three legendary bands you thought you'd never see again. Guaranteed to sell out! BUY EARLY! - 7.30pm - Over 18's Only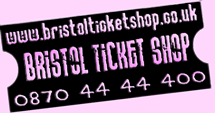 More For Wiz is a charity event to raise money for the Forward for Wiz Trust, set up after the sad & untimely death of former Mega City Four singer Darren 'Wiz' Brown. The charity helps bands and musical projects in deprived areas to realise hopes and musical ambitions. The bands playing are : Mega City Four + special guests; The Seers, original line up playing their first and only gig in 16 years before riding back off into the sunset and Midway Still, longtime friends of the Megas. This gig will evoke memories of the late 80's & early 90's for people who liked their guitars cranked up to 11 and is especially poignant as both headline bands played together many times with the Xmas gig @ the Bierkeller becoming a local tradition. Come one & all to celebrate the life of Darren 'Wiz' Brown and have your head blown off by three legendary bands from back in the day.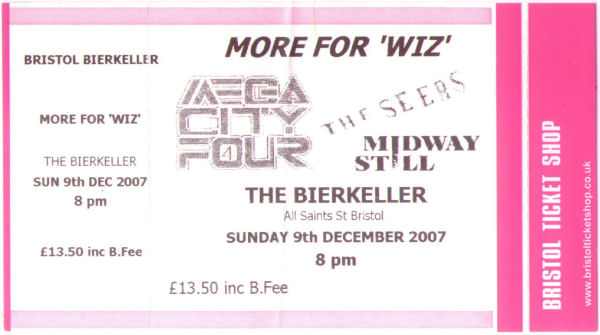 ---
24 April 2007 - Update from the gig:

From the organisers:

Every one involved in the FOUR 4 WIZ show at
Carling Islington Academy last month would like
to thank you all for YOUR support and incredible
generosity in raising £12300.00 in one evening of
top notch rock and pop action! The monies raised
will go in equal amounts to the two charities
that Wiz supported.

Thanks again. A brilliant evening for a brilliant man.


---
5 March 2007 - Some pictures from the Tribute gig are now in the gallery section. If anyone out there has any other(read better quality :) ) pics, please send them in and I will add them to the page, with a name check of course.

Added pics from Wig, cheers :)
---
14 February 2007 - Tribute gig sold out.

Apologies to those of you who didn't manage to get a ticket, at the moment there are no plans for any other gigs.
---
25 January 2007 - Wiz Tribute Gig Announced

To celebrate his life, a one-off charity fund raising show has been arranged on SUNDAY 04 MARCH 2007 at the ISLINGTON ACADEMY in London.

------------------
** FOUR 4 WIZ **
------------------.

"FOUR 4 WIZ" will feature a six artists doing four songs each - followed by Chris, Danny & Gerry taking to the stage.
The rest of the running order will be decided amongst the bands on the night, but CONFIRMED to play (in alphabetical order) are:

Andy Cairns (Therapy?)

Carter The Unstoppable Sex Machine

Mark Keds (Senseless Things)

Ned's Atomic Dustbin

Midway Still

&

Reuben.

Compared by Steve Lamacq (Radio One) with D.J. Daniel P. Carter (Radio One's Rock Show)

ALL PROCEEDS FROM THIS EVENT WILL GO TO THE CHARITIES ON WIZ's CONDOLENCES SITE, namely the Phyllis Tuckwell Hospice and The International Fund For Animal Rights.

Tickets are priced at £20.00 each plus booking fees where applicable and are available here or in person from the venue.

Doors open at 7 p.m.
Any one of the above artists could be on first/last/in the middle.

There will be strictly limited edition merchandise on sale on the night.
Thank you!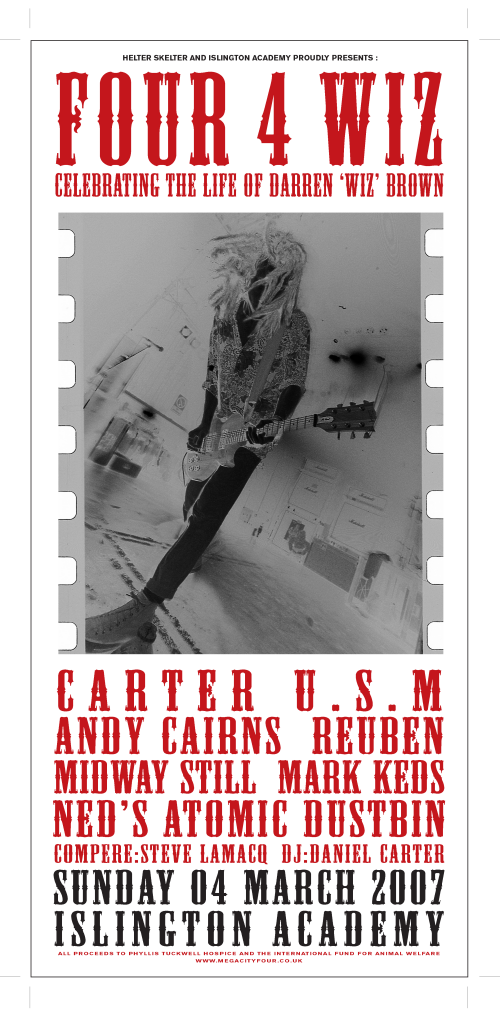 ---
7th December 2006 - R.I.P. Wiz

Former Mega City Four singer Darren "Wiz" Brown died from a blood clot on the brain on December 6, 2006.

He was taken ill at a rehearsal earlier in the week and died Wednesday afternoon at St Georges Hospital, Tooting, South London.

Wiz, 44, was living and working in Farnborough, Hants. He had just finished writing material for an album for his current band Ipanema and returned from a successful tour in America.

With his guitarist brother Danny, bassist Gerry Bryant and drummer Chris Jones, the band released 6 studio albums between 1989 and 1996 and achieved success as a live touring band travelling the world.

Donations in memory of Wiz:
If you would like to give something in memory of Wiz in lieu of flowers, the family have chosen two charities that Wiz would have liked donations to go to. Please send your donations with a cover note saying these donations are for Darren 'Wiz' Brown to either:
International Fund for Animal Welfare
Helen
87-90 Albert Embankment
London SE1 7UD Phyllis Tuckwell Hospice
Waverley Lane
Farnham Surrey GU9 8BL
If you are a UK tax payer, please state this on the cover note as the charities can apply for Gift Aid.

Wiz was registered on the NHS Organ Donation register.
If you would like to do the same, please follow this link:
http://www.uktransplant.org.uk

Click here to visit the condolences page to leave your thoughts and memories.
---
27 January 2006 - Another discography update

Somehow forgot about the live shivering sand EP ...
---
24 November 2005 - Discography update

Added a live video courtesy of Phil 'Pokerface', just images and wallpaper at the moment, I'm trying to get more info. Also added more wallpaers to some other releases.
---
11 May 2005 - Ipanema gigs!

Words from Wiz:
"GIG#4 and we're at 3B's club in Reading, Berks, this saturday 14th May. The club is apparently under the town hall in the city centre and is very easy to find, being just a 2 or 3 minute walk from the train station. For more info call 07714 102250. We're on first at around 8.45 and after us will be Basingstoke band Vaudeville. There's a bar, with alcohol! and entry is free (yeah that's £ZERO, really)."
---
8 January 2005 - Site tidy.

Not news as such, but i've fixed some of the more glaring broken links and removed the flash navigation, back to compatable CSS for now.
---
2 January 2005 - Happy new year!.

After a brief struggle with trying to move the domain name to a different provider, it's now all back up and running.
---
27 October 2004 - A sad day.

John Peel Dies.

Listening to the Peel Sessions and other punk. That is all. He will be missed.
---
21 Decmber 2003 - House Move ...

I've moved the site to a better host and the old BTinternet link has been removed. I'm currently 'tidying' the site to weed out some of the more out of date bits (old email addresses ect) and sorting out a proper forum. In theory I should be updating the site more often as i'm not tied to BTinternets interesting ftp rules, keep checking back :)
---
21 April 2003 - Ipanema Site Now Online ...

Ipanema (the band formed from Serpico, who are no more) now have a website:

www.ipanemarock.com

Simon from the ban says that just the start and new info should be added soon. He also says that there should be a single out in about three weeks, check their site for news
---
Welcome to the unofficial Mega City Four Website - now at

www.megacityfour.co.uk


This is a site dedicated to Mega City Four and the bands that have formed since the split back in January 1998. There is a more or less complete discography with scans of the singles and albums for you to use as your wallpaper, a few MP3's (pending webspace ...) and a few more things to come when I get the time ... see the 'email' link if you'd like to get in touch, thanks, Phil.